The Story & Vision
How it all began back in 2004.
Mohair Men's hair stylists & barbers in Glasgow city centre is arguably the best place for a man's haircut in the West of Scotland. We pride ourselves on being more than just a barbers.
Founded by Tony Wright back in 2004 with a clear idea of the needs of modern men's hair. After studying ladies and gents hairstyling for 18 years prior, Tony found men's hairstyles particularly lacking in innovation and quality.
For over a decade our experienced staff have been tirelessly working to get men's hair looking its best. Our solid team have got you covered whether it be cutting & styling, shaving, beard shaping, colouring & more technical services, we do it all!
We also offer professional tips and advice to help you keep it that way. If you are unsure, just come by and have a talk with us about your needs.
We have the means to deliver your ultimate experience in men's hair design. Want to look your best with a stylish new look? Come and see us.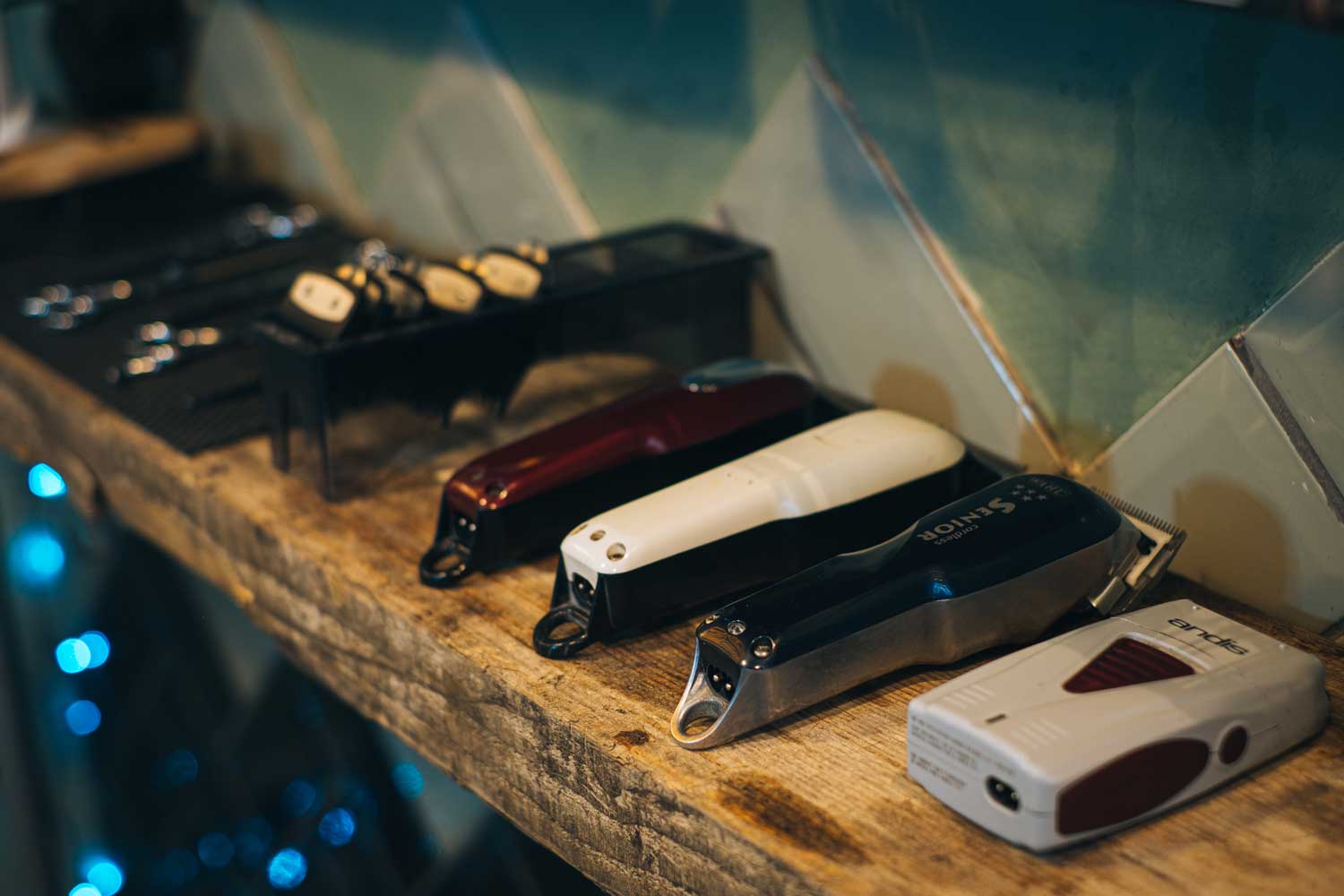 Our Skills
Growing and learning has always been at the heart of Mohair.
We continuously pioneer fresh and current looks while also focusing on the classic roots of men's barbering to provide our customers with haircuts beyond their expectations, consistently! Relax and enjoy our stylish interior and unique ambience as our team of highly trained professionals go to work giving you the ultimate experience in men's grooming.
In recent years it has become clear that a trip to the barbershop for a short back & sides and a bit off the top just isn't enough. Hairstyles are changing constantly and instead of fading away they are now redeveloped and merged with classic and contemporary styles.
We take our time making sure that your new hairstyle is bang on, so if you are fed up with other barbers rushing you through come in to see us.